The Untold Truth Of Tom Selleck
A familiar, friendly face of authority and assuredness on television for 40 years now, Tom Selleck is one of the small screen's most successful actors. From 1980 to 1988, he played the coolest guy on TV — Vietnam War veteran turned Hawaii-based private detective Thomas Magnum on Magnum, P.I. The show was a smash hit that earned Selleck an Emmy Award, and probably because of all the built-up goodwill from that series, Selleck is the rare actor with a second long-running hit show. Since 2010, he's played New York City's police commissioner on the CBS police drama Blue Bloods.
In between, Selleck has headlined lots of TV movies and theatrical hits (including Three Men and a Baby), and he even co-starred on Friends for a while. And through it all, he's been known for one of the most glorious mustaches in Hollywood history. Selleck is in his 70s now and has lived a remarkable life, both on camera and off, and as a result, there's quite a bit to learn about the star. From his military history to his acting career, here are some things you might not know about Tom Selleck.
Tom Selleck enlisted to avoid the Vietnam War draft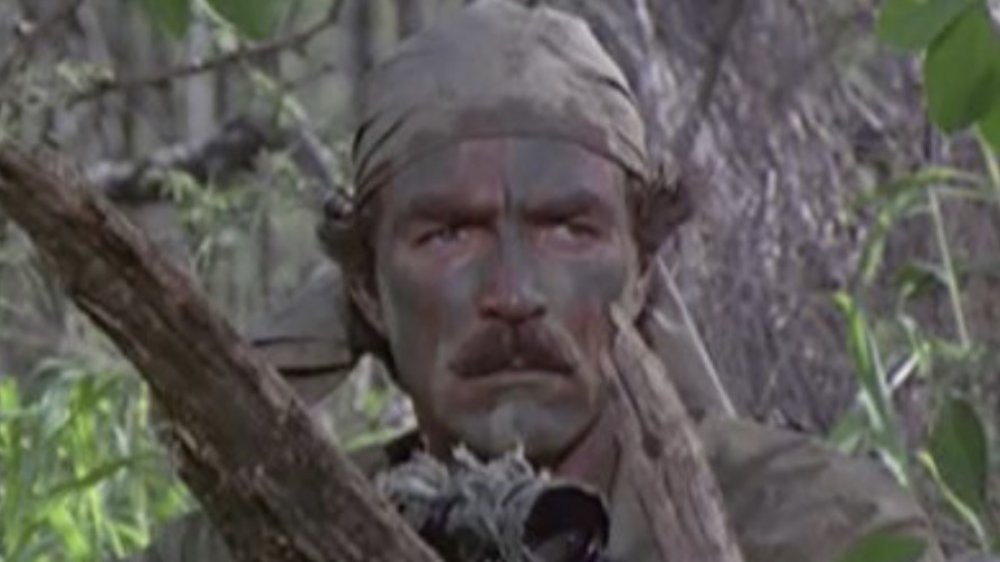 As a college-aged, able-bodied man in the late 1960s, young Tom Selleck was very much eligible for the Selective Service — in other words, the military draft to build up a force to fight in the Vietnam War. Eventually, Selleck's number came up, and he was drafted. But in order to have some choice in how he served, he voluntarily joined the California National Guard, as part of the 160th Infantry Regiment from 1967 to 1973, during which time he served six months of active duty.
These days, Selleck remains eager to help out the American military, and he's served in multiple ways in the decades since his soldier days. He's appeared in many public service announcements and recruitment ads for the National Guard, and he's a spokesman for the Vietnam Veterans Memorial Fund. One of his first acting roles even has a service connection. While studying at USC, he starred in The Mental Aspects of Human Reliability, a training film for the U.S. Air Force.
Tom Selleck played The Dating Game
Read More: https://www.looper.com/247428/the-untold-truth-of-tom-selleck/?utm_campaign=clip