Gorgeous Tiny House in South of Canada
It's tough to imagine what a tiny house can offer. Many people wonder that it would hardly provide space for two people. The Haven has defied all such thoughts and became a unique place to live in the Salt Spring Island.
This charming log home is located on a quiet street. It gives you access to many beach access points. It is designed to accommodate four guests at a time! Yes, that tiny house has two bedrooms and one bathroom. You can rent this entire tiny house for the vacation and enjoy your stay here.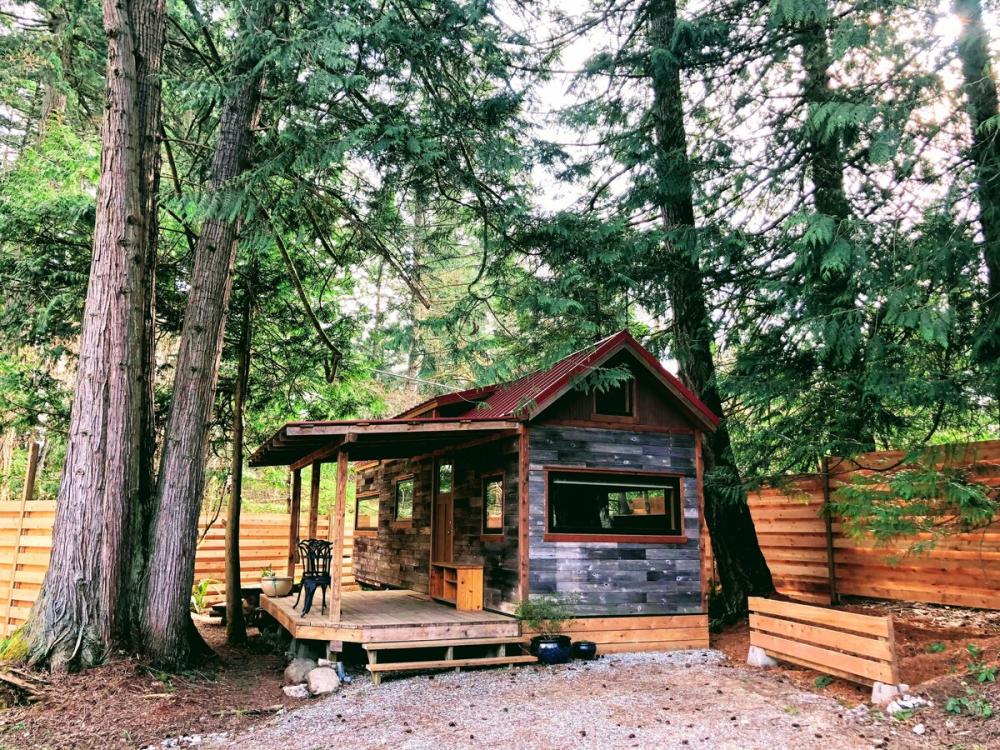 It's beautiful and spacious:
Even though it looks small from outside, this tiny log house is quite spacious. It is located at the south end of Salt Spring Island. Tall cedars always cover the roof and offer comfy shade. You get a charming view of rolling farmland and beach from the house. It's a perfect place to enjoy the magical beauty of Mother Nature in a calm and relaxing environment.
Adventure lovers can't miss an opportunity of staying in this house. It offers a calm and adventurous environment to relieve stress. Rent it and spent a few days in this tiny house. You will dream of owning it one day!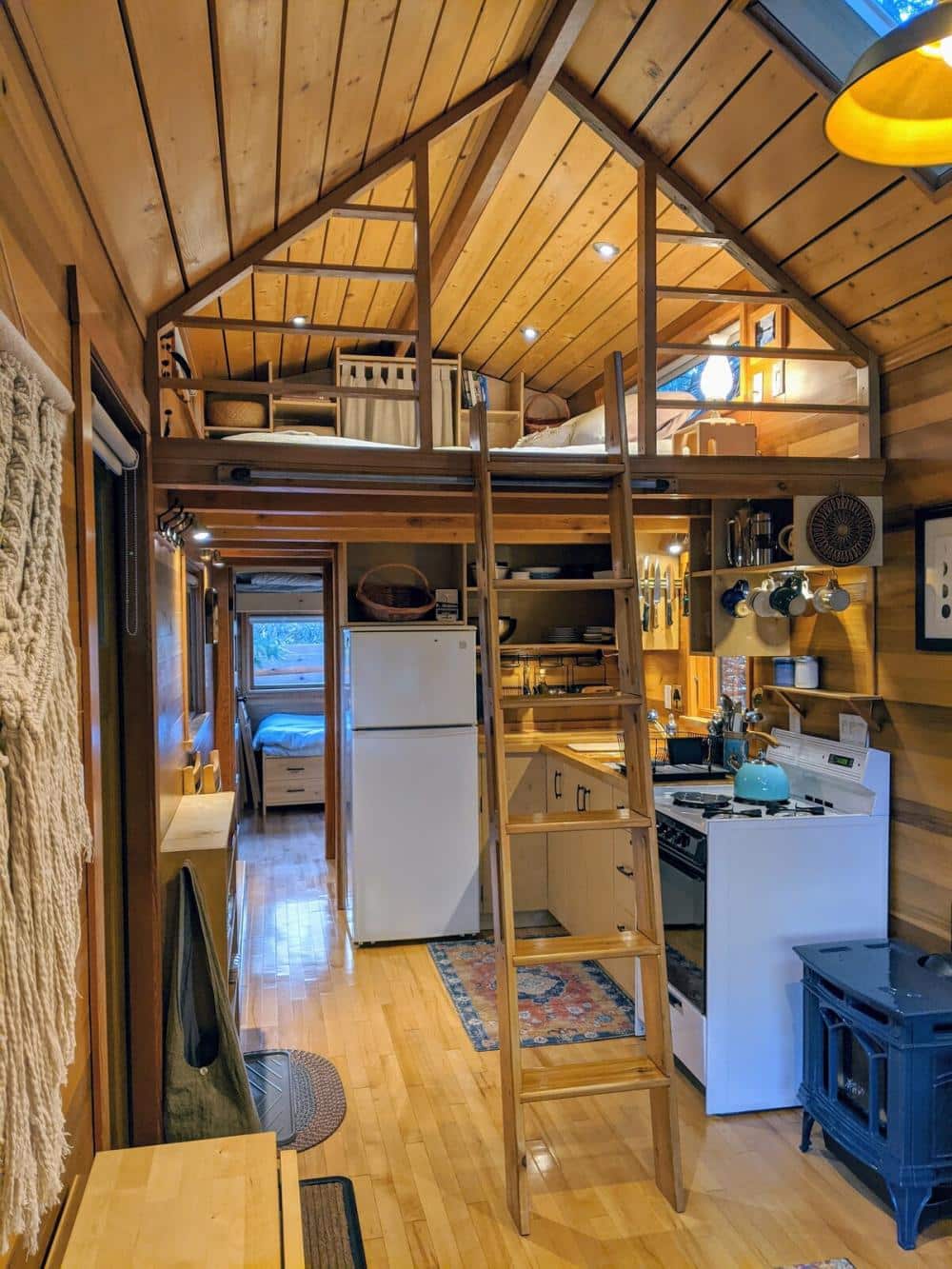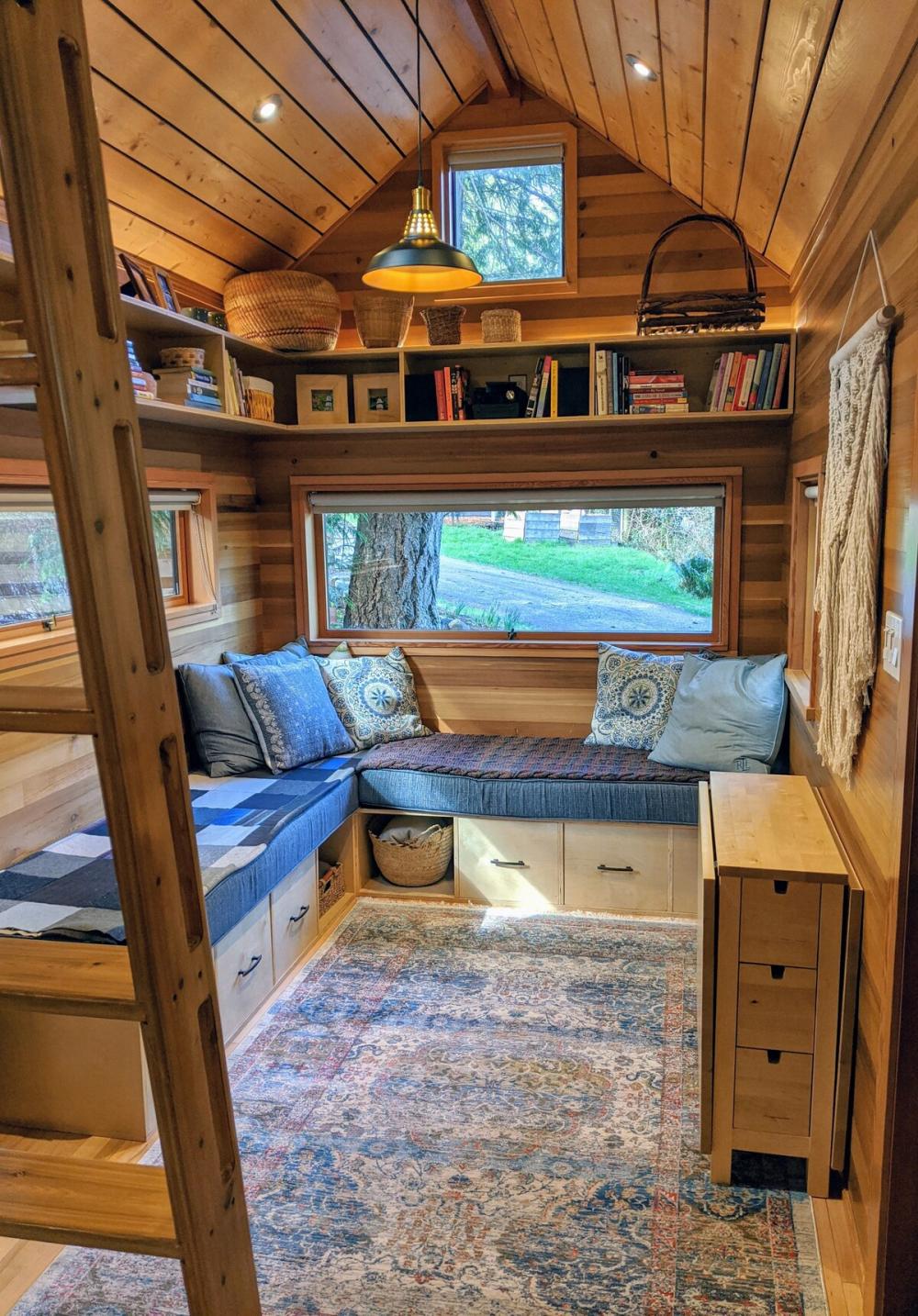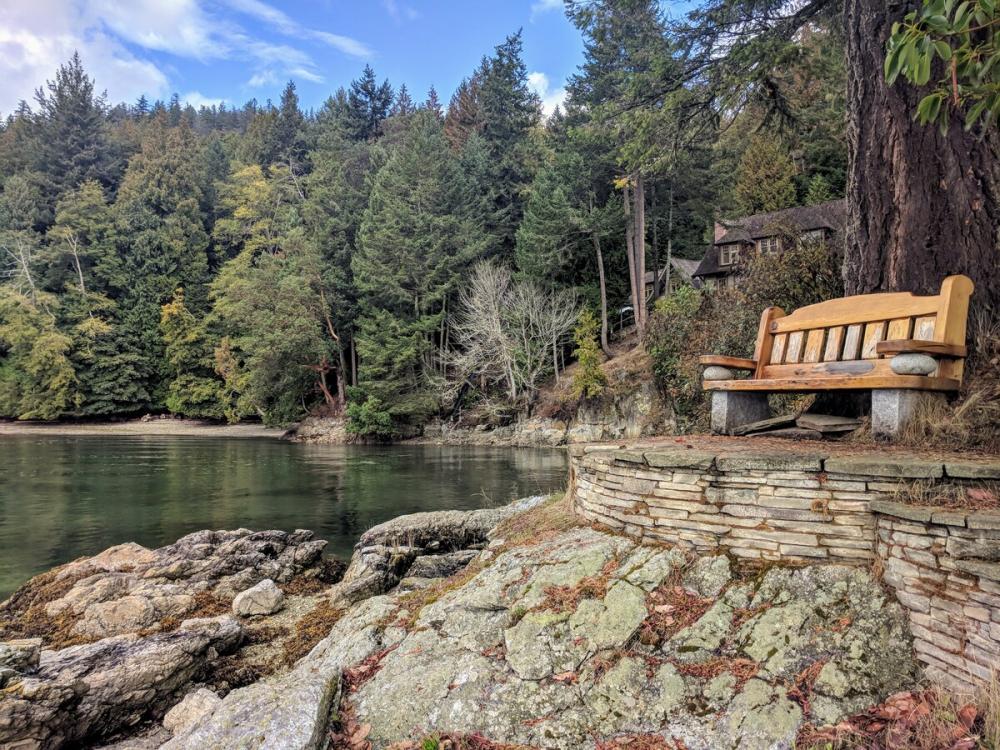 A flawlessly designed cabin for adventure lovers:
Everyone is an adventure lover. Some already know it, and some reveal this hidden side when they visit the Salt Spring Island. This 330 sq-ft tiny home is made of hardwood. It provides you with a living space for four people. The owner emphasized on using only natural or recyclable material to build this structure. Its warm wood tones will fascinate you, and you will feel relaxed as long as you take rest in the house.
There is a small kitchen with a fridge, dishwasher, gas range, and several cabinets. One bedroom is located above the living room area and another next to the kitchen. There also are many cabinets in this tiny house to accommodate all your belongings.
Its remarkable interior has encouraged many people to build such small and spacious cabins in the woods. You will never feel crowded in this tiny cabin with your friends. Besides, it offers an expansive patio with two chairs outside.
This house gets ample sunlight during the daytime. You will get a calm environment to sleep or have some fun with friends during the nighttime. You won't even think of leaving this place. Salt Spring's natural beauty will force you to extend your stay.
Pay a visit now:
Rent the Haven now if its charming shape and interior have mesmerized you. Its shape, location, and beauty will make the vacation more memorable for you. You cannot absorb the Haven's beauty just by checking some images.
It's a remarkable structure, and you haven't seen anything like this before. So, your Salt Spring island visit is going to turn into a double treat for you and friends. Host a small party in this tiny home, spend quality time with friends, and relax calmly during the night.
Rent this cabin on AirBnb