Why David McCallum Almost Left NCIS For Good
"NCIS" is one of those shows that's unavoidable if you've spent any amount of time in front of a television screen. Donald P. Bellisario and Don McGill's iconic police procedural — a spin-off of "JAG" — has been on the airwaves since 2003 and risen to the very top of the genre. As a result, its stories and characters have become the stuff of TV legend. Although, when it comes to the cast, a handful of names have reached a particularly high level of fame that they're unlikely to lose regardless of whether they're still on the program or have said goodbye to it.
No matter how much of a fan one is, when one thinks of the "NCIS" cast, a few names spring to mind. First and foremost is likely Mark Harmon, who played Leroy Jethro Gibbs from Season 1 to Season 19, leading the Naval Cr1m1nal Investigative Service to great effect throughout the years. Alongside him were such standouts as Abby Sciuto (Pauley Perrette), Ziva David (Cote de Pablo), and Donald "Ducky" Mallard (David McCallum). McCallum holds the distinction of being one of the few cast members from the first season who's still on the show for Season 20.
On the road to earning this impressive accolade, David McCallum nearly gave it up. Here's what almost caused him to leave "NCIS" for good and how the minds behind the hit series reeled him back in.
McCallum worried that Ducky had grown stagnant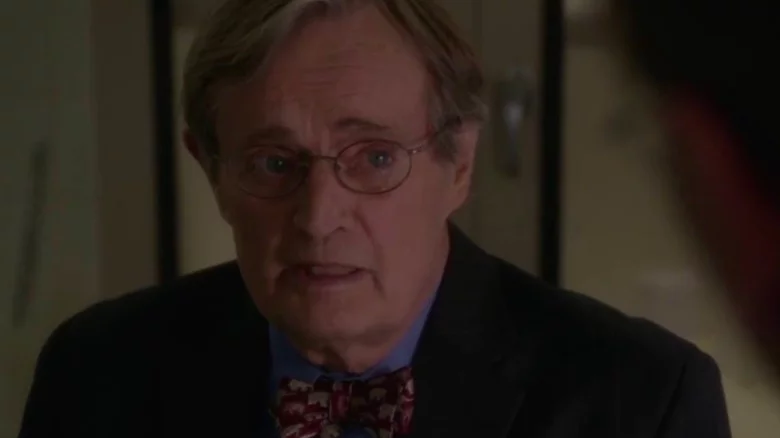 CBS
Though he's still technically a main cast member, it's no secret that David McCallum has appeared far less frequently on "NCIS" in recent seasons. As it turns out, there's a reason why Ducky Mallard doesn't feature as prominently on the program anymore, and it comes down to McCallum's perception of the character. "Now he's retired, I sort of realized the character was becoming a little redundant," he revealed (via Express), explaining that when he told those in charge of the show that he'd like to finish up, they countered by offering him a part-time gig with Ducky serving as a historian instead of the lead medical examiner.
There's no denying that Ducky is a staple of "NCIS," and that David McCallum has played the role to perfection no matter how often he appears. However, McCallum isn't the only person who's brought Ducky to life on television on "NCIS." Adam Campbell has taken on the role of a younger Ducky for a few episodes — most famously acting opposite Mark Harmon's son, Sean, in the episode "Everything Starts Somewhere" from Season 18. Sean Harmon played a younger version of Gibbs and seeing him and Campbell's Ducky interact immediately led fans to ask for a prequel series about their adventures (via Distractify).
Adam Campbell has done a great job as Ducky, and surely he'd thrive alongside Sean Harmon's Gibbs on a show of their own. At the same time, it's impossible to deny that David McCallum is Ducky. One can only hope he continues to pop up semi-regularly on "NCIS" for years to come.